---
Connecting your clients with Xero enables the full power of AccountKit to come to life by enabling further functionality within tools like the Equipment Finance through auto-posting and reconciling of your finance schedules and the applicable information to enable you to reconcile Inter-Entity Loan.
Jump straight to the applicable section:
Before you start...
---
Before you make a start, there are a few things you must be aware of:
User Connection - The authorisation that AccountKit uses to transact with any particular Xero Org is directly related to the user who established the connection. So if the users access is removed from a particular file, the authority token will become invalidated thereby breaking the connection. While it doesn't delete any data, it can be painful to have to go and re-establish the connections once again later on. Instead we recommend that you establish the connection with either a user that is never likely to leave OR a generic Xero login that will never be disabled - eg. xero@cloudaccounting.com.au
Access Rights - to be able to import your Xero data, the user making the connection must at least have a user role of "Standard with Reports" or "Adviser" within Xero.
Time to Import - The process can take anywhere from 20 minutes to a number of days, depending on the age or complexity of the Xero Organisation simply due to the fact that we sync ALL xero transactional data. During this time you will be unable to utilise the Xero sync capability for the following tools for the client being imported until the process is completed.

Equipment Finance
Inter-Entity Loan Tool
Amortisation Scheduler
Fuel Tax Credit Calculator
Division 7a
Connecting & Disconnecting your Xero Data
---
Connecting to Xero
When you want to use the applicable tools outlined above, you will first need to setup the connection to authorise AccountKit to connect to your client data. This is a simple process and only needs to be completed once per client.
Go to the client list or detail page and select the icon.
Click through the confirmation dialogue; This dialogue is just to let you know that a first connection to Xero can take quite some time as we proceed to download all available Xero info upon the first sync.
Login to Xero with your normal credentials and two factor authentication if required (If you're already logged in, this may not appear)
Select the applicable Xero Organisation and press "Allow Access" after which you will be returned to AccountKit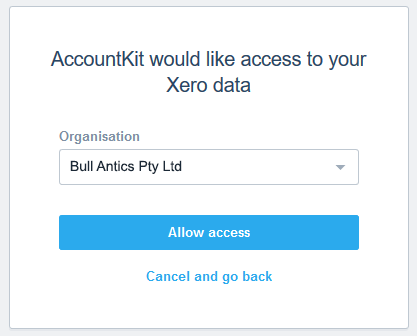 Disconnecting from Xero
If for some reason you would like to disconnect a clients Xero organisation, it's once again a super simple process.
Go to the client list or detail page.
Select the blue or red Xero icon and select "Disconnect" as required.

You have an option to delete all of the Xero data from AccountKit which is set by default. If you would like to keep the information, uncheck the tick box.
Connection Statuses
---
The Xero icons scattered throughout AccountKit vary in colour based on the current status of the connection.
| Status | Description |
| --- | --- |
| | Xero file is not currently connected |
| | Xero data is currently being downloaded; At this point you won't be able to utilise any of the applicable tools associated with this client. |
| | Xero file has been disconnected. Here you have the option to select the icon where you can either fully disconnect (and delete the xero data) or re-connect the Xero org where you'll go through the same process as above. |
| | Xero file is currently connected |
Xero Integration Errors
---
At times you may find that we've highlighted a Xero Integration error within your notifications. Typically these are "User Token" errors, which indicates that AccountKit is no longer authorised to access the identified Xero Organisation.
The errors you will see from time to time include:
"The access token has not been authorised, or has been revoked by the user."
"The organisation fir this access token is not valid"
This can happen due to a few different scenarios:
The user who authorised the initial connection is no longer with your company and their user name disabled
The user has been removed from that Xero Organisation either because they are no longer required to have access or the client is no longer with the practice.
The Xero organisation has been cancelled
Unfortunately, we are unable to re-authorise under another user automatically, or even enable a bulk reconnect process to make it easier for you. To fix these errors, simple select the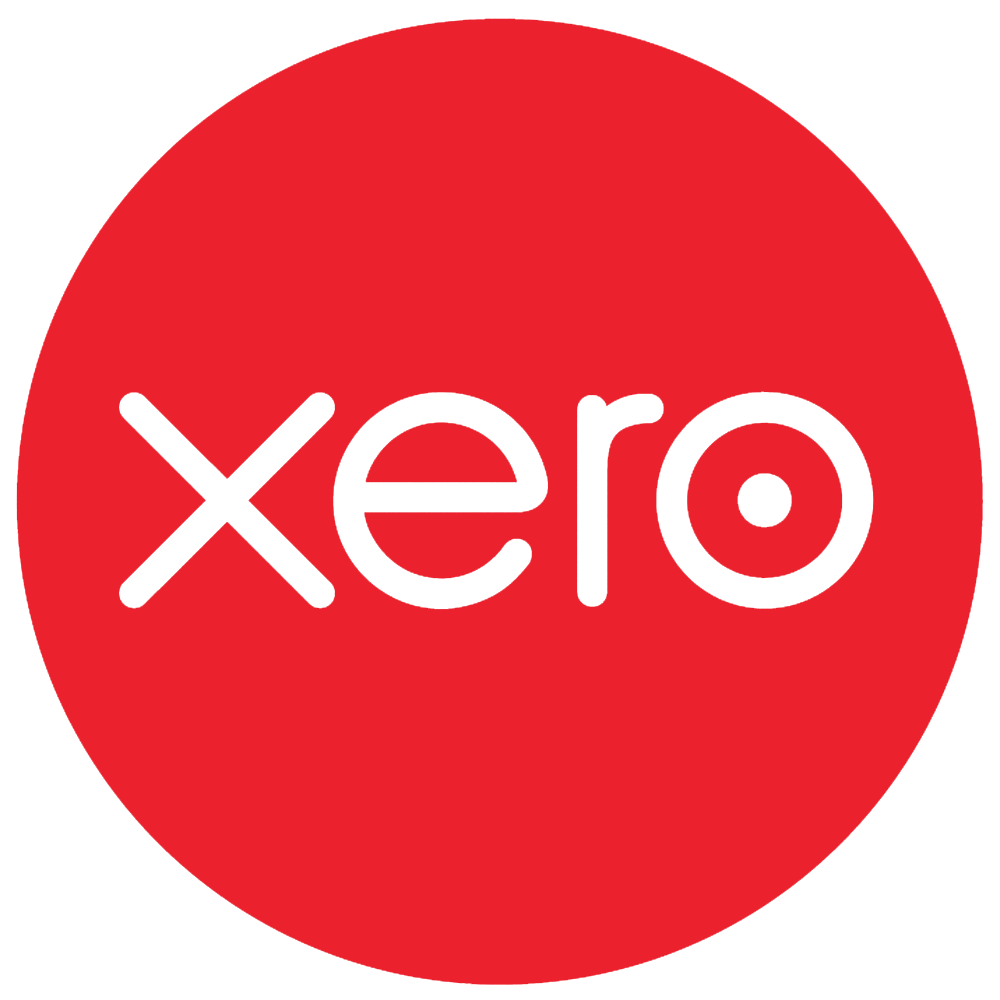 icon and choose either to:
Disconnect the Xero Organisation; or
Reconnect the Xero Organisation to establish a new authority token
Frequently Asked Questions
---
What do I do if I get a Xero locked period error?
If you try to post an entry from AccountKit (or AccountKit attempts an automatic post for tools like the equipment finance or amortisation tools) and you receive an error identifying that the Xero Organisation is locked for the period attempting to be posted into, head into that Xero organisation and remove the lock dates or change it to prior to the period you're attempting to post into.
For more information, see Xero Central here.
How often is the Xero Data updated?
We automatically import any modified entries at the end of the day.
Can I manually trigger an update of the Xero data?
Absolutely, within each of the tools that utilise Xero (such as Equipment Finance), just press the refresh icon to trigger an immediate refresh for any changed entries since the last sync.
What do I do if the icon is staying orange indefinitely?
Make contact with us at support@account-kit.com with the approximate duration that you've been waiting for the sync to finish. On the odd occasion, the sync gets stuck and needs a hurry along in the back end.
What if the Xero figures within any tools don't actually match with Xero?
This can happen where there's been a sync issue and some data hasn't made it into the system which a refresh sync won't always be able to pick up. Contact us at support@account-kit.com and we can initiate a resync in the background. Alternatively, you can elect to disconnect and delete all current data, then re-connect.
| | |
| --- | --- |
| i | Note that this doesn't delete anything from Xero or anything with the current tools within AccountKit - no data will be lost at all during this process. |
Related Links
---